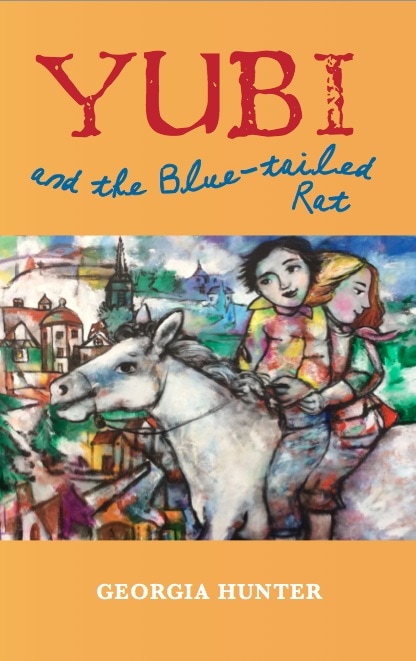 Yubi flees the Kingdom of Lavendula with three objects in his satchel and an old hag's song repeating in his head. On a quest to solve the mystery of the ancient laws and save the princess, he is pursued by ruthless Cross-eyed Org through the dark canals of Venice and beyond. His unusual cohort, Alex, a rat with more than just a blue tail, crisscrosses the story like the galleons on the high seas and provides a surprise ending.

'Yubi and the Blue-tailed Rat' is an adventure story with simple, yet beautifully descriptive language suitable for girls and boys ages nine to fifteen. The vocabulary, sentence length, and complexity of story would be excellent for reluctant YA readers or students of English.
YUBI AND THE GOOD DOG OF TANGIBAD
Yubi is fourteen when he apprentices on the GOLDEN EEL and sails to the Canary Islands, hoping to be reunited with his father. Instead, a young dog befriends him and the two share an adventure which takes them on the high seas and into the depths of the slave trade of North Africa.